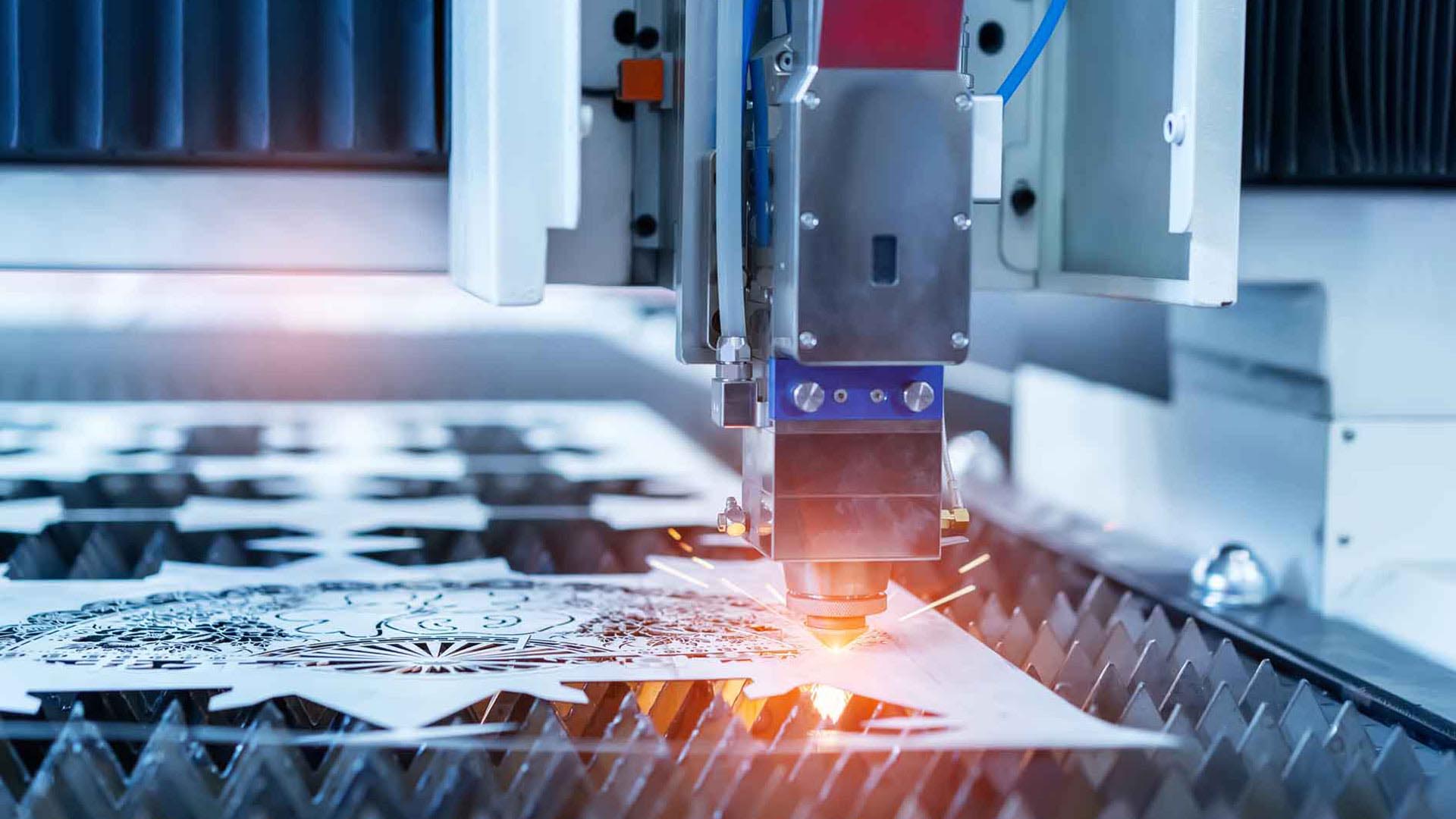 Tampa Bay Steel Invests In Future Success
Tampa Bay Steel, a proud member of the North American Steel Alliance, is one of Florida's largest Steel Service Centers and metal processing facilities. Originally founded in 1980, in an office that was less than 200 sq feet, the company now operates in a 10,000 sq ft office, with 220,000 square feet of warehouse space, eight acres of outside storage, and 125 employees.
Tampa Bay Steel specializes in cutting both flat products and structural shapes, in various grades of carbon steel, stainless steel, and aluminum. Their state-of-the-art Laser Center features six advanced TRUMPF and Mazak machines, and the recent addition of the Mazak FG-220 DDL tube laser cutting machine — the first commercial implementation in the USA.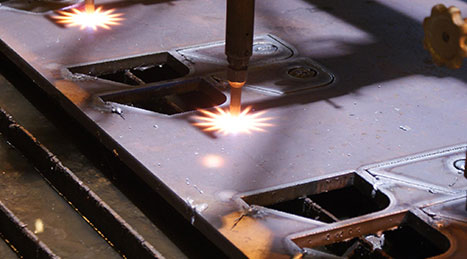 Dave Carpenter, the Engineering & Estimating Manager, says, "We are an innovative company and are always looking for ways to improve our manufacturing workflow. For example, we have an automated loading and unloading system for the laser department, which has delivered a huge productivity boost in cutting material up to 3/4″ thick. The company has always invested in people and technology, with an emphasis on manufacturing productivity. Everyone works hard to evaluate and deploy the latest technology that is most beneficial to the business. Our latest addition is the Mazak FG- 220 DDL, which cuts a large range of tube and pipe, and can also completely process channel, beams, and angle iron with high precision tolerances and great 3D flexibility."
Other manufacturing operations include CNC burning with HD plasma and flame cutting machines, water jet cutting with advanced bevelling, sawing and shearing, CNC milling with a number of HAAS VMCs, and metal forming with four Accurpress and two SafanDarley electric press brakes. A precise FICEP CNC Angle line and Piranha punch machine top out an already impressive lineup.
Cutting edge software
With a comprehensive list of processing capabilities, Tampa Bay Steel is also a power user of CAD/CAM software. An eight-person engineering team uses both SolidWorks and AutoCAD for design, and a production team predominantly uses SigmaNEST for manufacturing. "In the past, we used to program all our machines using their own package," explains Dave. "I had one programmer who knew how to run burning, one who knew how to run laser, and another for the waterjet. Our cutting machines were operating as islands that required specialized programming and it resulted in bottle necks and machine idle time. Now, we have consolidated with SigmaNEST, and I can throw any program at any team member, and have them program it for any machine, to match workflow capacity."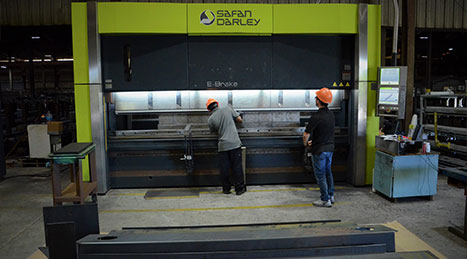 "One of the reasons we chose SigmaNEST was because of future machine purchases. We didn't want to be constrained to run each machine with its own proprietary software; we wanted a system that would allow us to purchase machines from a range of manufacturers and select the best machine for the manufacturing process. SigmaNEST allows us to focus on our core business while entrusting nesting and CNC programming to the experts."
"We are always keen to utilize the latest software developments, and SigmaNEST version 20 included significantly improved bevelling capabilities. We had one particularly demanding customer project that needed parts with very tight tolerances, which is especially difficult on a water jet machine. The SigmaTEK engineers worked late on Friday evening, and again on Saturday morning, to troubleshoot our issues, share cutting tricks and help update the post processor. Since then, we have cut those parts two times, and everything is coming up perfect. We've had no problems at all; it's the best support I have ever received."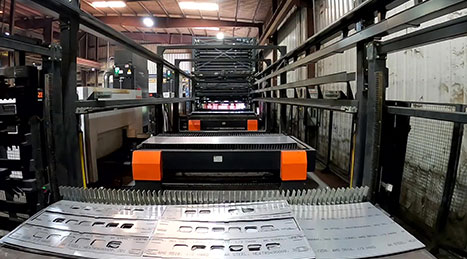 Efficiency is key
According to the U.S. Department of Commerce, the fabricated metals sector is the third largest U.S. manufacturing industry, when measured by employment, and the most labor-intensive. When compared to the average manufacturing industry, 12 percent of all the manufacturing employees in the United States work in fabricated metals.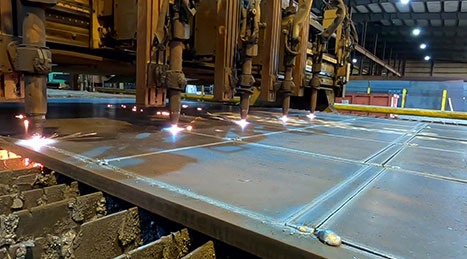 "Staying ahead of the industry trend line is key and ensures we remain competitive and profitable," says Dave. "SigmaNEST has been hugely beneficial, as it's allowed us to improve all areas of the manufacturing workflow, from quoting through to production. Our estimators are all using SigmaNEST, and can push jobs directly into production knowing the job will be programmed exactly as quoted. Most importantly, we have been able to add new machines and grow the capabilities of the company without needing to add more people. For example, we have just installed the latest Mazak OptiPlex 3015 Fiber Laser and were up and running with SigmaNEST on day one."
Looking to the future
The team at Tampa Bay Steel is confident about the future, even with the uncertainty of COVID-19. Importantly, Tampa Bay Steel was identified as an essential supplier during lockdown and was able to maintain production with normal staff. Concluding, Dave comments, "Our biggest challenge is internally balancing our schedule to meet the needs of our customers. Many of our customers require their job immediately, and SigmaNEST allows us to insert a work order quickly, so we can always find a way to adjust, and balance our workload."
---
TECH SPECS
Company Name: Tampa Bay Steel
Industry: Metal/steel processing and distribution
Website: www.tampabaysteel.com
Key benefits achieved:
Programming bottle necks and machine idle time reduced with consolidated CAM nesting solution
Estimators using SigmaNEST to push jobs directly into production
SigmaNEST V20 delivered improved bevelling support for water jet machines
Download Article PDF