SigmaNEST
The World's Most Advanced CAD/CAM Nesting Software
Machines and Motion at their Best
SigmaNEST advanced nesting solution offers a wide range of customizable, modular features to get the most out of your manufacturing operations.
With SigmaNEST, you can:
Import parts from any major CAD system
Automatically sort them into tasks by material and machine
Optimize your material usage and machine motion
Post programs to your profile cutting machines
Track your productivity from start to finish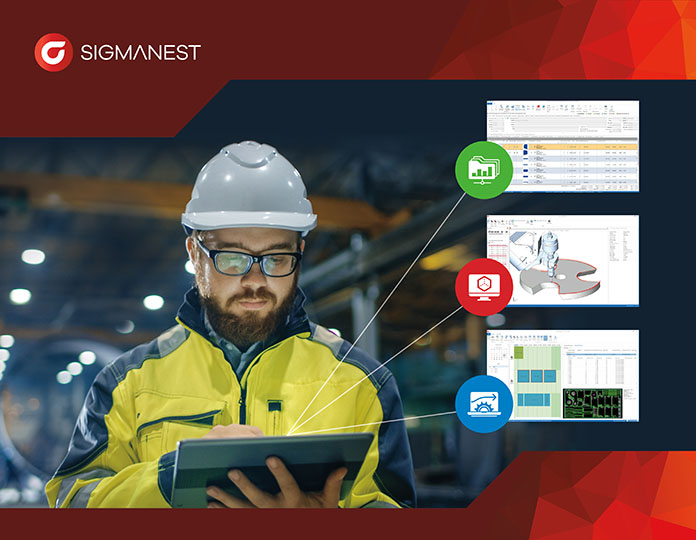 SigmaNEST can transform your fabrication process
Download Brochure
Supports All Machine Types
SigmaNEST drives nearly every type of profile cutting, router, or punch machines to produce premium quality parts using less material and manpower. Our integrated platform uses an easy interface and reduced learning curve so you can choose the machines you like.
Cutting Machines
Drives Laser, Plasma, Oxyfuel, and Waterjet machines with optimized feed and flow rate for superior part quality and minimum cycle time.
Punch and Combination
Controls punch or laser/punch combo machines with optimized tool selection, part nesting, and turret management.
Router, Drill, Knife
Comprehensive router and drilling solutions with automatic 3D feature recognition. Advanced control for knife and cutting wheel applications.
Bevel Cutting
Advanced programming and simulation for bevel cutting in both 2D and 3D applications of steel plate and tube, wood and composites.
SigmaNEST is Nesting Perfected
Use less material through higher nest yield–most customers save more than 4% on material when switching to SigmaNEST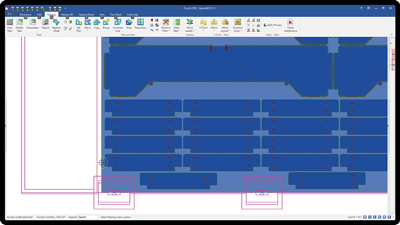 Intelligent Nesting
Advanced algorithms used in SigmaNEST software optimize material savings with using part rotation, mirroring, and more
Nesting strategies for complex machines account for hold downs, clamps, repositioning, bevel cutting, and secondary processes
Effortlessly nest parts for specialized operations and materials like right angle shear, drop door part ejection, and common line cutting
Automated choices for best sheet size and sheet priority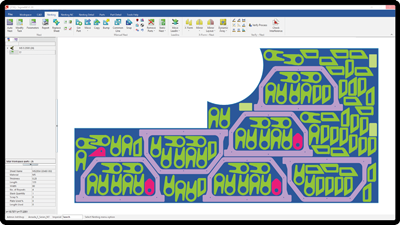 Powerful Inventory Management
Remnant Nesting promotes a First-In First-Out approach to help maintain lean inventory
Track inventory status and cost through integrated stock and remnant material database
Real-time sheet and heat number tracking
SigmaNEST integrates with exisiting ERP/MRP systems to ensure accurate sheet quantities
Easily identify customer consigned sheets or reserved inventory
Quickly search sheet, part, and work order lists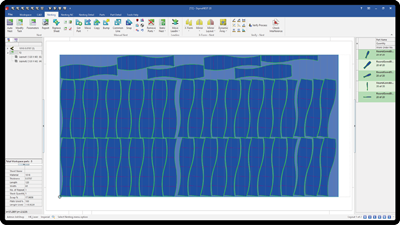 Efficiency and Savings
Experience a variety of options to reduce pierces, save cutting time, and accurately cut your parts. Consequently, this comprehensive approach results in ROI by optimizing material utilization, machine motion, manpower, and data management.
Motion: Faster cutting times to increase capacity and efficiency
Material: Smart nesting saves 4% average on new and remnant use
Machines: Central control gives you more flexibility and simplicity
Manage: Integrate operational data for better insight and control
Manpower: Faster programming and automation to empower your team
Versatile CAD Import
Smart time-saving CAD import recognizes 2D parts or 3D assemblies, and automatically calculates part cost and cutting time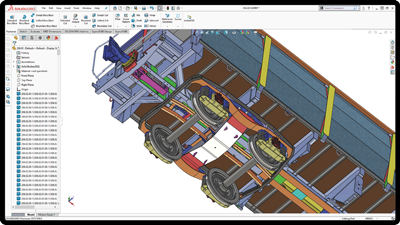 Diverse CAD Import
SigmaNEST software directly imports any major 2D and 3D file for painless part creation
Leverage filters and mapping tools to only bring in the parts you need
Recognize important CAM features on the drawing or model like bevels, milling pockets, and bends
Automatic error correction for DXF, DWG, CDL, IGES, DSTV, STEP files, G-code and NC ESSI code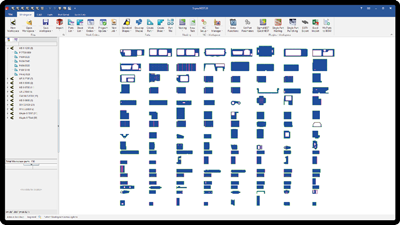 Part Creation and Version Management
Fast geometry creation with easy CAD tools, standard shapes library, user-definable scripting, dimensioning, and part data marking
Store part, nest layout, toolpath, and machine data in an intelligent workspace file
Integrated parts database keeps a searchable catalog of all parts, and part geometry, material, area, weight, and cost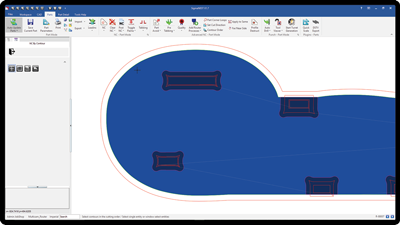 SigmaNEST for Router and Drilling
Advanced router and drilling solutions with automatic recognition of complex 3D models for safe and easy toolpath application
Accelerate Business with SigmaNEST
Streamline business with instant quoting, automated work orders and BOMs, job tracking, scheduling and integrated production data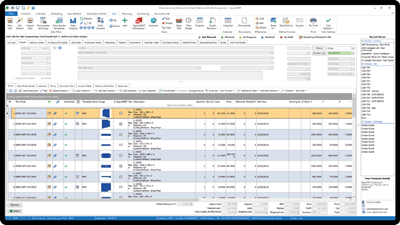 Easy Job Handling
Batch processing of Bill of Material (BOM) files
Track status of each part for every order
Dynamically load multiple orders for just-in-time nesting and cutting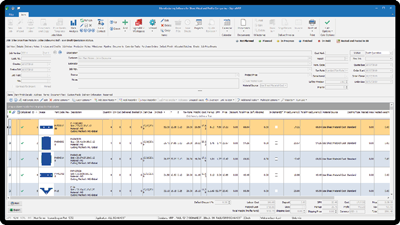 Job Tracking and Scheduling
Automatic part quantity tracking and production scheduling
Work order status reporting
Explicit control for holding and releasing orders and parts for production
Integrated order database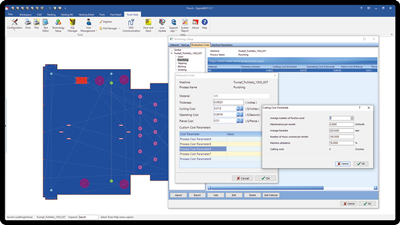 Automatic Part Cost Estimating
SigmaNEST software automatically calculates part area, weight, cutting time, cost, and material requirements on import
User-definable reports and cost parameters
SigmaNEST Advanced Motion
SigmaNEST is one programming software for all simple and complex machines – including punch, profile, and combination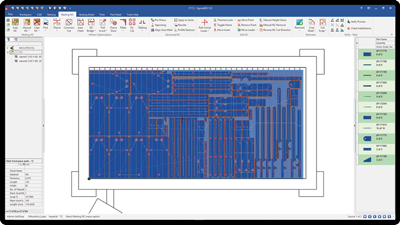 Sophisticated Toolpath Strategies
SigmaNEST utilizes state-of-the-art machine motion options that reduce cutting time, consumable usage, and tool wear
Optimum default settings for machine, material, and thickness simplify programming choices and reduce trial and error
Increase machine performance with improved sequencing, scrap stability analysis, machine bed slat detection, and more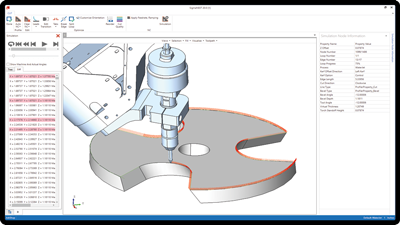 Advanced NC Profiling
SigmaNEST provides 3D modeling for accurate bevel programming to ensure part quality
Recess tabs to eliminate grinding, automatic center-of-gravity tabs to avoid tipping
Common line cutting, bridge cutting, and chain cutting reduce cut distance, z-axis head movement, and pierce quantity
Pre-Pierce using secondary processes such as drill and punch to limit consumable wear and improve quality
BHQ bolt hole quality for plasma cutting
Automatic crop cut and scrap cut for safe processing and removal of excess material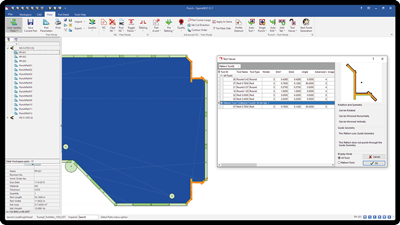 SigmaNEST for Punch and Combination
SigmaNEST offers comprehensive nesting with powerful sequencing that provides ultimate control of laser/punch combination machines
Formed feature protection saves forms by reorganizing the nearby hits on parts
Stored pattern punching automatically punches production parts consistently
Modular Power to Match Your Operations
Five package levels with modular features for small job shops to steel service centers to high-volume OEMs.
AutoNEST
Easy Automatic Nesting
TrueShape
High Efficiency Nesting
Techno
Advanced Nesting for Complex Profiling
PowerPack
Advanced Nesting for Higher Volumes
PowerPack Premium
High-Volume, Premium Nesting

= Module Included,

= Module Optional
AutoNEST
TrueShape
Techno
PowerPack
PowerPack Premium
Geometry Modules

Create parts using built-in CAD tools to draw CAD geometry and use Part Parameters to modify part details.

Built-in library of over 500 shapes to aid CAD design and modify geometry of existing parts.

Verification and search tool for identifying and cleaning up small entities, duplicate geometry, slit cuts, open ends, and leads.

Automatically create smooth arcs and accurate line contours from scanned images to improve edge quality and simplify data points.

Organize and save parts to the built-in parts database. Quickly search and load parts into a workspace.

Import and automatically unfold formed sheet metal parts using a robust and customizable rule based system with support for k-factor, bend allowance, bend deduction, and press brake tool based unfolding. Add or modify bend radii to create accurate flat patterns. Integrates directly with a SigmaNEST workflow or use as standalone to unfolder and export DXF flat patterns.

Nesting Modules

The HD Rectangular nesting engine offers high-efficiency nesting of rectangular parts.

The TrueShape module offers algorithms for nesting part-by-part in the order that works best for you, as well as an advanced part fitting algorithm for superior yield. Basic Nesting for rectangular parts is also included.

This Advanced module focuses on material savings by combining more sophisticated positioning with time-based nesting to continue to perfect the nest over a given time. This module includes Basic, Trueshape and CommonLine Nesting as well.

HD SuperNest is a time-based nesting engine that continuously nests and renests parts until the yield cannot be improved within the set time interval.

For example, if the selected time interval is 30 seconds, SigmaNEST will immediately create a nest and then begin trying other nest configurations. Each time the engine can find a better nest within 30 seconds, the better nest is accepted, the timer resets, and SuperNest tries again. This continues until SuperNEST can't produce a better nest within the selected time.

Nests rectangular parts similarly to the Rectangular algorithm, but for right-angle (Lshape) shearing machines.

Use the Continuous Nesting Parameters to control grouping by work orders and crop types.

Use the Group By Work Order list to nest parts based on their work orders. You can choose from the following options:

Do Not Group By Work Orders. Allows parts from different work orders to be mixed, and does not nest based on work orders.
Group Work Orders. Parts with the same work order are grouped together when nested on the same sheet.
Do Not Mix Work Orders. Parts with the same work order are grouped together, and cannot be mixed with parts from different work orders. If this option is selected, you must also specify the Group Separation Crop Type, Spacing, and Minimum Strip Width.

This technology balances tool changes and tool choices to maximize machine run time by eliminating tool changes.

Toolpath Modules

The Auto NC module allows you to store toolpath defaults for each machine and material type or thickness that you can automatically apply in order to maintain consistent programming standards. Choose other variables such as cutting sequence or grouping parts or similar processes.

Advanced NC Profiling expands AutoNC sequencing control with an array of motion optimization and part completion options. Automatically program Bridge and Chain cutting, Commonline cutting, and iPierce capabilities to reduce the number of pierces and cut time. Advanced NC Profiling also uses automatic tabbing and part avoidance to eliminate tipping parts, machine damage and lost time.

Automates common line profile cutting for select surfaces to minimize cutting time and material use. Common Line cutting is ideal for dynamic nesting of like materials on separate work orders to balance material use with efficient work-in-progress.

Advanced CNC knife cutting module expands programming functionality of standard knife cutters for improved part quality and tight accurate nesting. Automatically compensates for unique processing necessary for carbon fiber and other engineered composites.

Drives single or multi-spindle wood and metal CNC routing machines, the Router Module offers maximum control of CNC router functions for high-efficiency nesting and superior part quality. Stability sequencing moves leadins away from cut while ramping leadins reduces tool wear and part movement. With feature recognition and auto error correction to aid in part programming, SigmaNEST is ideal for high-efficiency production in frame shops, boat, and furniture manufacturers.

Provides interactive and automatic tooling, tool management and sorting, 2.5D milling and automatic repositioning.

Enhances waterjet cutting with the perfect balance of quality and feedrate based on material, thickness, number of nozzles, orifice size and machinability index. Automatic corner ramping eliminates tailwash and gouging of material, producing higher quality parts. SigmaNEST supports multi-nozzle cutting on new and remnant material.

Optimize programming for Knife, Land and K bevels as well as fixed rotation and variable bevels. Leverage 3D technology to cut without cornerloops to save material; countersink in one pass to eliminate pierces; achieve complex bevels to cut out secondary machining processes and better visualize the cutting process with 3D simulation.

Optimizes multi-process nesting and generates NC code to take full advantage of punch/profile combination machines. Module can combine punch with laser or plasma for the right solution to meet your needs.

Provides automatic shear nesting, automatic dimensioning of the nesting plan, and material utilization reports.

Automatic destruction of large internal contours into small pieces that can easily fall through the slats of the machine bed. This will prevent collisions during rapid movement which could cause damage to the part and potentially to the machine. Additionally, using this technique eliminates the need to tab internal contours, preventing additional processes and extra manual labor.

Punch Tooling module adds capabilities for managing and sorting punch tools, turret setup, as well as interactive tooling for parts and nests, manual repositioning, interactive punch tabbing. It also offers tool safety zones and drop door support.

Bolt Hole Quality module is geared toward solving issues of hole taper and blowout in plasma cutting. Advanced programming of BHQ automatically adjusts gas pressure, plasma amperage, height control, kerf diameter, and shield gas control to deliver precision cylindrical holes. Produces better surface quality with minimal taper or gouging and eliminates secondary clean-up for a faster production cycle.

Productivity Modules

Get the work started faster and keep it going with the Work Order Tracking module to automate, queue up, and track each project through the shop. Streamlines the fabrication process by providing visual feedback for ordering, nesting, and tracking specific part status, including:

Automated nesting task setup
Integrated order database
Combine work orders for scrap reduction
Automatic part quantity tracking
Work Order and Part Due Dates
Work order status reporting
Work order graph view

Complete material inventory management makes remnant nesting easy and facilitates overall inventory reduction. Part-in-part nesting reduces rectangular cost per part.

Offers accurate comprehensive costing and quoting for all fabrication tasks including nested cost and secondary operations. SigmaQUOTE offers flexible pricing ties, material markup, and sales promotions, and custom quote templates for real-world business. SigmaQUOTE dynamically updates all parties as the quote progresses. All data from the quote is converted efficiently into a SigmaNEST work order. All parts and part revisions are easily tracked in SigmaNEST and can also be combined with other work orders to increase efficiency. Available as a standalone program or as a built-in module.

Integration Modules

Automates nearly any data process within your shop. SimTrans is an online transaction manager and data translator that bridges the gap between SigmaNEST and your other business systems. Each installation of SimTrans is customized for your specific setup to process specific information and provide feedback in real time. SimTrans gives you a single point of entry for all data, preventing duplicate work and reducing the risk of human error.

Bi-directional interface between your ERP and the SigmaNEST system interface allows ERP users to create parts and work orders, add CRM companies and contacts, and communicate materials, jobs, and inventory to the SigmaNEST system. Conversely, SimTrans sends SigmaNEST system feedback on part and work order status, updates inventory materials and quantities used and needed, and updates status on jobs and programs

Automation Modules

Quickly create SigmaNEST parts from raw geometry and contours

Batch commands for inventory, part import, and work order batch processing

Advanced batch commands allow special of processing toolpaths, punch processes, nesting, and task parameters

The Software Development Kit is available for inhouse customization with features and capabilities that match a purchased license

CAD Import Modules

All major 2D & 3D formats: DXF, DWG, IGES, DSTV, STEP, 3D DWG and more. Map layers, levels, line types and colors to CAM processes, string tags, and part properties.

Automatic or manual conversion of PDF and image types to SigmaNEST parts or DXF/DWG files. Supports both Vector and Raster PDF types.

Use SolidWorks APIs to directly access part geometry and data to create SigmaNEST part files. Filter by material, part properties, configurations, cut list properties, and much more to create only the parts you need. Supports sketch process mapping for marking and other CAM operations.

Use Inventor APIs to directly access part gemoetry and data to create SigmaNEST part files. Filter by material, part properties, iParts/iAssemblies and much more to create only the parts you need. Supports sketch process mapping for marking and other CAM operations.

Use NX APIs to directly access part geometry and data to create SigmaNEST part files. Filter by material, part properties, and much more to create only the parts you need. Supports sketch and UDO processing mapping for marking and other CAM operations.

Use Solid Edge APIs to directly access part geometry and data to create SigmaNEST part files. Filter by material, part properties, part families and much more to create only the parts you need. Supports sketch process mapping for marking and other CAM operations.

Use SpaceClaim APIs to directly access part geometry and data to create SigmaNEST part files. Filter by material, part properties, and much more to create only the parts you need. Supports sketch process mapping for marking and other CAM operations.

Use Creo APIs to directly access part geometry and data to create SigmaNEST part files. Filter by material, part properties, instances and much more to create only the parts you need. Supports sketch process mapping for marking and other CAM operations.

Import 3D CAD files without the native CAD license for SolidWorks, Inventor, Solid Edge, NX, Creo, Rhino, CATIA, Parasolid, and more. Includes SigmaUNFOLD module for unfolding formed sheet metal parts as well.