Color Offload
Intelligent Tracking and Offloading to Optimize your Shop Floor
Color Offload is Visual, Paperless, and Efficient
Make part unloading from your cutting machine faster and more accurate by color-coding parts. Color Offload eliminates confusion by displaying nested parts in colors that can be assigned by customer, work order, shipping address, or any custom designation.
Grouping Jobs, Saving Material
Mixing work orders saves time and material, but also creates the potential for error when unloading and sorting parts. Using a clear visual diagram, Color Offload eases the burden of identifying parts by shape or number and allows quick handling to the next destination. Parts for each job are traced throughout production to final delivery. Shop floor momentum is sustained along with higher material yields and process efficiency.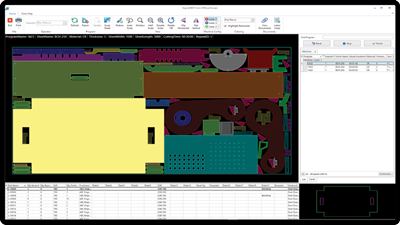 Color Offload Integrates with Everything
Shop Floor Data Capture provides real-time feedback of job documentation, programs status, and part quantities for all SigmaTEK products
Load Manager connection bolsters synergy between machine scheduling and operations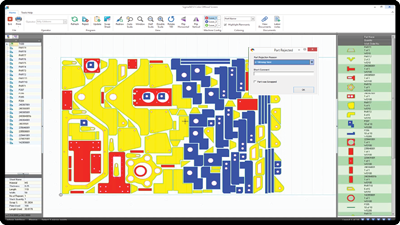 Incredibly User-Friendly
Easy-to-see color schemes highlight different parts and orders with a single click
e-Reports integration provides a digital reporting system that eliminates paperwork clutter
Improved logistical insight by coloring parts for its next operations like painting, welding, or bending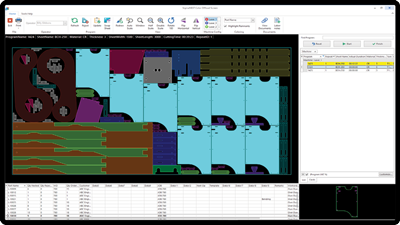 Built for the Real World
Easily maintain quality with on-the-spot sheet replacements or marking non-conforming parts to be re-cut or re-programmed
Record machine cut times to close the gap between estimated and actual costs
Tablet touch controls and the built-in on-screen keyboard offers ultimate portability