SigmaMRP
Advanced Manufacturing Resource Manager
Sharing the Right Data at the Right Time
Developed specifically to meet the needs of the manufacturing industry, SigmaMRP integrates directly with the SigmaTEK suite and your other business systems. Manage critical business data—inventory, transactions, customers, suppliers, job status—all from one location.
SigmaMRP can connect your shop and transform your fabrication process
Download Brochure
SigmaMRP is One Source for Everything
SigmaMRP provides one source to track all jobs for your customers right from quotation, through manufacturing right through to delivery and invoicing. No duplicate data entry and no more lost documents, just one complete audit trail that builds customer trust and eliminates confusion.
SigmaMRP fully tracks costs, sales prices, and margins, giving a full overview of profitability at-a-glance. Plus jobs are tracked throughout the process, giving an instant status report of any order within your business.
SigmaMRP accelerates productivity
Ensures accurate quoting
Provides process automation
And fully integrates with the SigmaTEK suite of products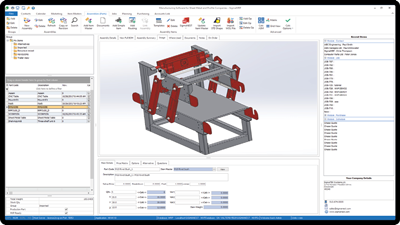 Adapts to Your Needs
SigmaMRP is built specifically for the fabrication industry
Highly customizable pricing easily adjusts for different cost models
A programmable scripting engine offers custom cost formulas for any operation in any level of an assembly to get the exact desired price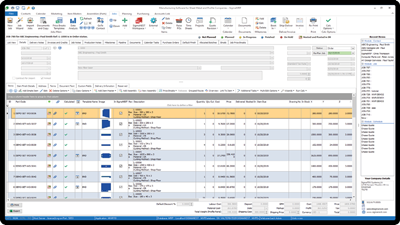 Built for Business
Instant quoting based directly on product pricing creates an accurate view of profit margins
SigmaMRP provides branded emails and project documents hence is easy for professional communcation
Dynamic workflow scheduling with real-time feedback and drag-and-drop simplicity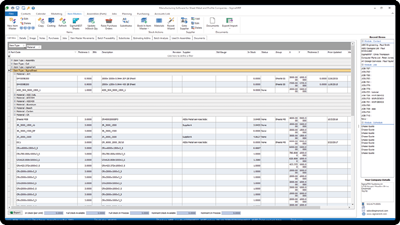 Better Control
SigmaMRP is a Job management tool that builds confidence for both fabricator and customer
Efficient remnant tracking and full inventory control allocates stock for each job and optimizes material costs
Track parts with visual inspection and barcoding throughout manufacturing