SigmaDSTV SW
Seamless DSTV Conversion in SOLIDWORKS
SigmaDSTV SW is Integrated for Efficient Workflow
SigmaDSTV SW is a DSTV exporter plugin that runs inside of SOLIDWORKS and is designed to generate NC1 files for beam line and beam coping machines. The seamless integration between the SigmaDSTV SW plugin and SOLIDWORKS ensures an easy and efficient way to export structural designs into DSTV format.
SigmaDSTV SW is Smart and Automatic
With the ability to generate DSTV files directly from native SOLIDWORKS models, SigmaDSTV SW enables users to convert single parts, multibody parts, weldments, and even assembly files. SigmaDSTV SW automatically recognizes profiles compatible with the NC1 format for intelligent processing.
SigmaDSTV SW Creates Files From:
Flat Plate
Round
Rectangular
Angle
Channel
I-Beam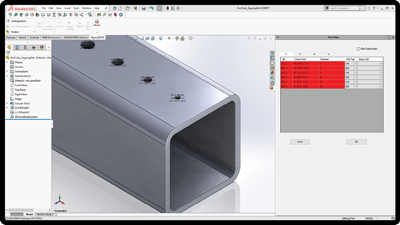 Fast Processing with SigmaDSTV SW
Directly import any major 2D and 3D file for painless part and assembly creation
Automatic profile recognition separates structural steel parts from other kinds of parts like nuts and bolts
Batch processing supports a fully automated workflow and ERP/MRP integration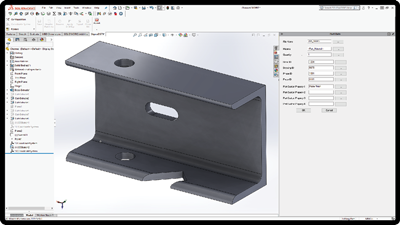 Cost Effective File Handling
Includes all features and abilities needed to go from CAD model to machine file in seconds
Automatic recognition of sketches as the marking process
Able to detect all configurations of a SOLIDWORKS part and export each as an NC1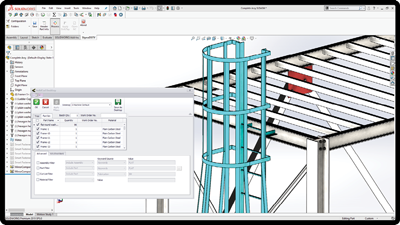 SOLIDWORKS > DSTV
STEP > DSTV
IGES > DSTV
SLDPRT > DSTV
Supports all SOLIDWORKS file types