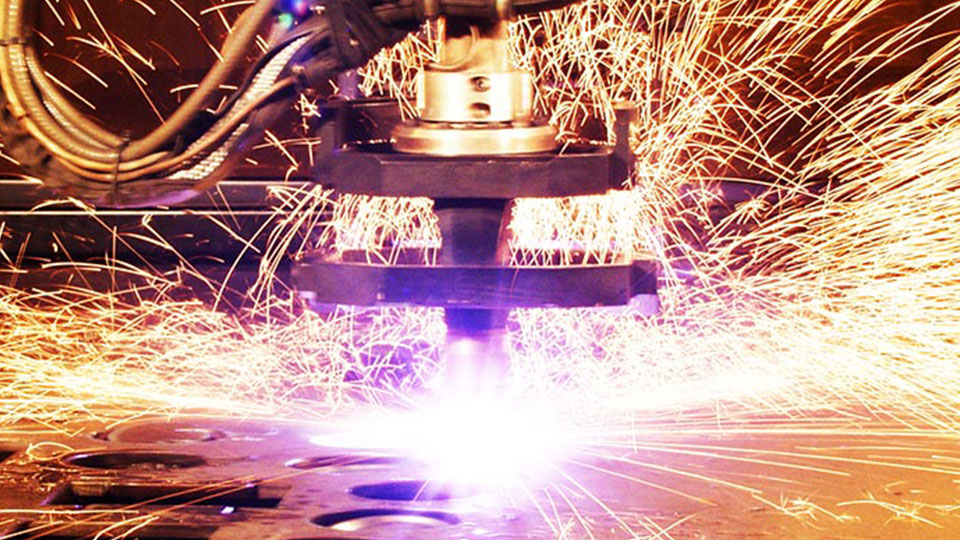 Brunswick Steel (Winnipeg, Manitoba)
Integration
Brunswick Steel serves a range of customers throughout Manitoba, Saskatchewan, and Northern Ontario. Manufacturing efficiency is therefore critical. One main reason that SigmaNEST® was selected was an ability to integrate with ERP systems. SigmaTEK's SimTrans is on-line transaction management solution bridging nesting with ERP/MRP, order entry, and other manufacturing and business management systems.
"SimTrans allows SigmaNEST to communicate with our order entry and inventory software in real time," explained CAD Manager, Clint Worbanski. "When a task is posted, the jobset is automatically created." SimTrans converts 2D or 3D CAD files into ready-to-nest SigmaNEST parts and is compatible with TXT, CSV, and other common input file types.
Powerful and Easy
Worbanski likes SigmaNEST's ease of use. "You can set it up as simple or as complex as you need it to be." Perhaps most impressive is the significant improvement in nesting efficiency. "Because of SigmaNEST and SimTrans, we have gone from nesting one process in six hours to nesting five processes in four hours."
SigmaNEST Version 10.2 has a number of new features. But something that hasn't changed is the ability to import native or neutral CAD/CAM parts and assemblies and nest them quickly and efficiently. For Brunswick the automation factor was another plus. "Other nesting systems I've used were keyboard input heavy, including manually inputting orders and the inventory. Now all of that is automatically done and the rest is point and click."
A Single Solution
An added bonus for Brunswick Steel, along with similar fabrication facilities, lies in the ability to program all major cutting machines with a single software solution. This is a time and cost savings advantage for Brunswick Steel, which employs a variety of fabrication processes throughout its shop.