Designing parts to be produced on router machines comes with a unique set of obstacles. Wood can be very challenging to work with because of its delicate nature and the extensive number of tools used in the cutting process. SigmaTEK Senior Engineer, Kevin Keane, weighs in on important factors to consider when designing for router machines.
Router Fabrication Best Practices:
1. Size of Internal Corner Radii (concave)
When the radius on the part is the same or smaller than the radius on the tool, the tool must come to a complete stop in the corner as it goes around the part. This causes the tool engagement angle to suddenly change dramatically, causing a bad finish. The net result is that the tool will get pulled into the corner suddenly and will often leave unattractive marks on the corners. One solution is to increase the radius on the part slightly so that the tool does not come to a complete stop in the corner. The size of the internal corner radius should be at least 0.02" (0.5mm) larger than the radius of the tool you wish to use to cut that feature. There are three significant benefits to this design tip. The first benefit is less tool chatter which, in turn, prolongs tool life and decreases expenses. Replacement parts are expensive and this change could save your shop money every quarter. The second benefit is an improved finish on the part. Lastly, this tip increases cornering speeds which will save time on each job.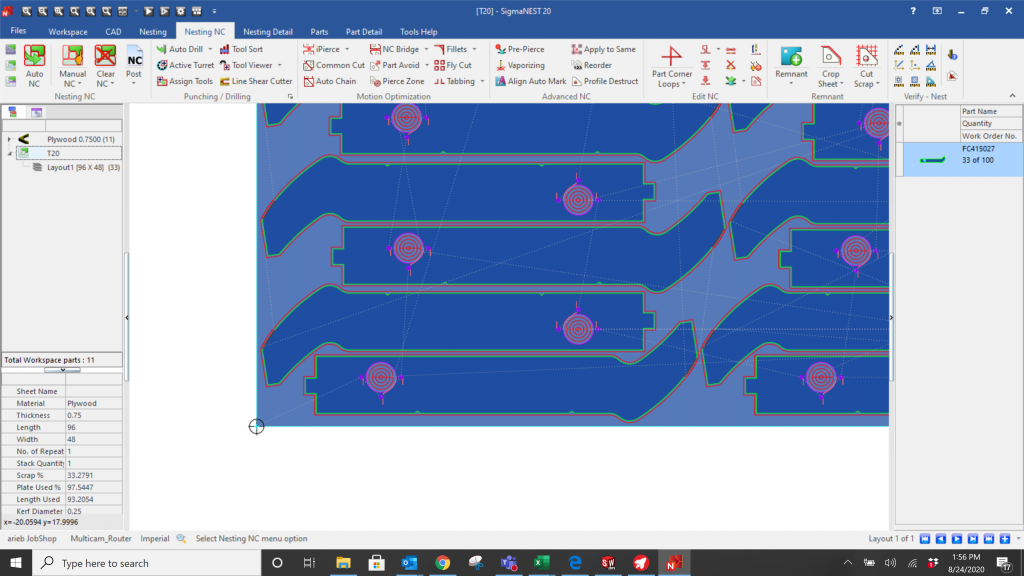 2. Single-Side Design
Every second counts in the production process. Before production begins, take a hard look at the functionality of the part design. If possible, design parts so that all features can be cut from a single side of the material. Flipping sheets and parts over to cut on the second side can be time-consuming and expensive for your production process. It can also result in mistakes and scrapped parts.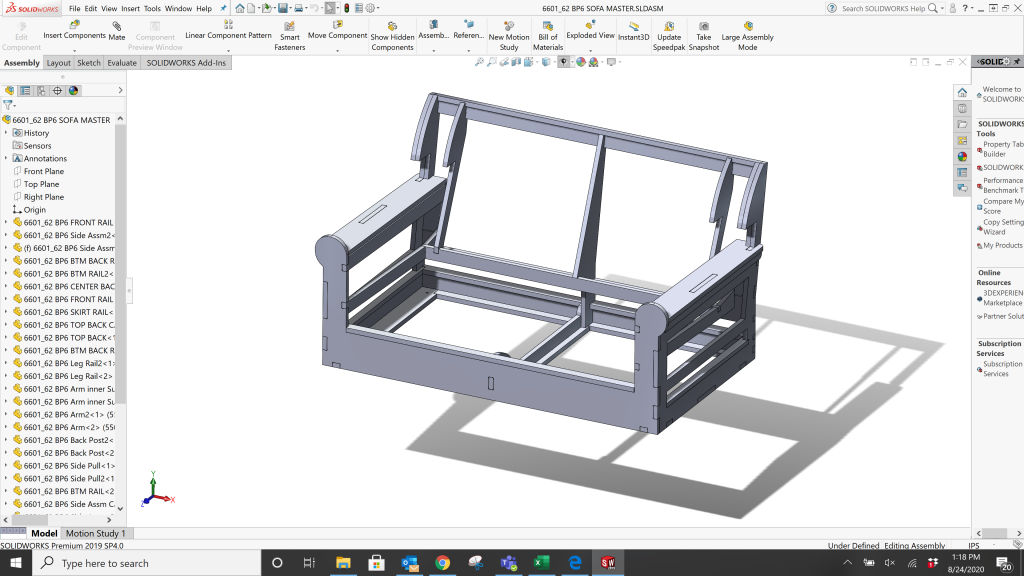 3. Work Smarter, Not Harder
Work flows tend to get complicated quickly, especially when there are multiple steps and machines in the production process. The best way to work smarter is to design your parts to use the fewest number of cutting tools possible. Changing tools takes time, and lower tool inventory not only saves money but it also saves room on the shop floor. Additionally, a smaller tool selection simplifies the programmer's decision-making and set-up process.
Although these three best practices for routers might seem like small tweaks, they can go a long way in saving your shop time, money and energy, while delivering a great product.
Let SigmaNEST help you make the most out of your router operations!
Connect with a sales member to optimize your design process.